Day 1
The Group numbering 36 departed the Staten Island Mall parking lot via motor coach Saturday morning and traveled to Washington DC. Arriving Saturday afternoon, the group visited the White House grounds and viewed the National Cathedral, National Archives, the Washington Monument, World War II Memorial, Jefferson and Lincoln Memorials by motor coach. The next stops were the Korean and Vietnam War memorials, visiting both on foot.  It was a very poignant and emotional experience visiting these shrines to those who served in and on these distant battlefields and to reflect on those who gave the ultimate sacrifice in service to our Nation, some of whom were personally known to us.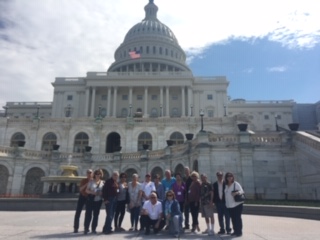 Day 2
The group visited Arlington National Cemetery touring the grounds by motorized tram.  Stops included the site of the Eternal Flame and graves of President John Fitzgerald Kennedy and Jaqueline Kennedy Onassis as well as the Tomb of The Unknown Soldier and the very moving changing of the guard ceremony. From there the group visited the Smithsonian African-American and Air and Space Museums.
Day 3
The group visited the Museum of the Bible, the Nation's Capital and the Smithsonian American History Museum.  After a beautiful tour of the tidal basin, with cherry blossoms in full bloom, the group then returned home to Staten Island by motor coach.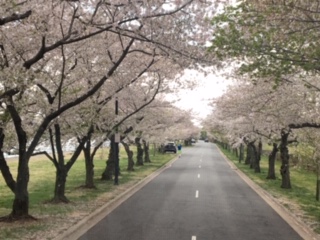 It was a very interesting and enriching trip.