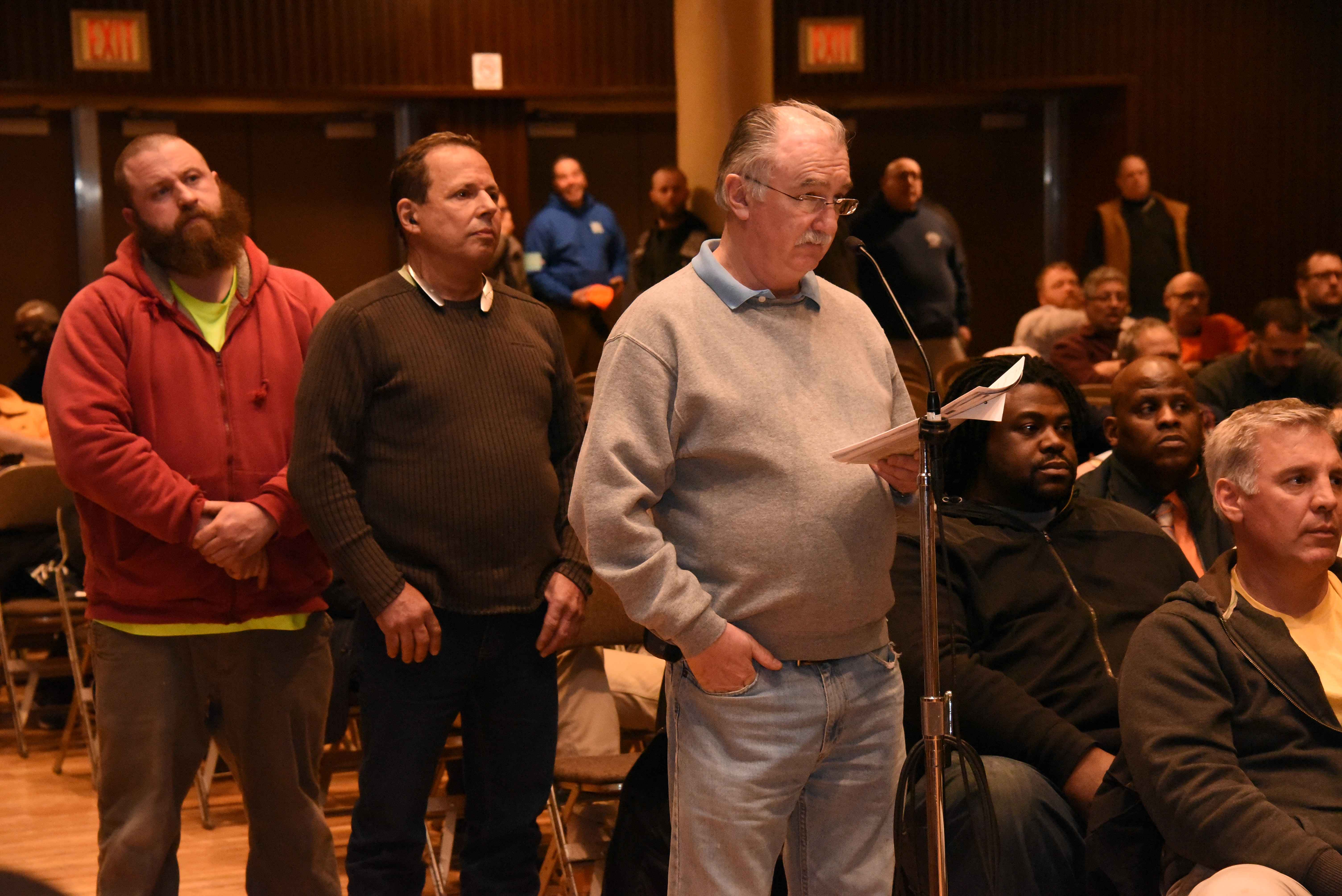 Local 3 members wait to give possible proposals at the open mic meeting.
On Monday February 22, 2016 the second open microphone meeting was held in the auditorium at the Hall to give members of the "A" Construction division the opportunity to present questions, concerns and ideas to the officers, Negotiation Committee and general membership of Local 3 pertaining to the upcoming contract expiring this May.
After opening remarks, a re-introduction of the members of the Negotiation Committee by Local 3 President John E. Marchell, Business Manager of Local 3 Christopher Erikson addressed the membership discussing past contract experiences between the officers, negotiation committee, and the contractors as well as current conditions within the electrical industry. In many professions the debate over an employer-based pension plan for both private and public sector workers has become a contentious issue at contract discussions. Accordingly, that was the focus of Business Manager
Erikson's opening dialogue. In 1989 the Local 3 pension benefit was $8.50 for every year of service and since 2007, the applicable pension credit rate increased to and remains at $80.00. Business Manager Erikson reminded everyone that from coast to coast, northern border to southern border, the few remaining private and public pensions are under attack and matched by the resistance workers face in wanting to organize to attain union representation. Erikson also reviewed the questions and proposals offered at the previous open mic meeting held in the auditorium on Tuesday, February 9, 2016.
Business Manager Erikson then opened the floor inviting members to express what they believe are issues that should be addressed in the negotiations. The proposals from members discussed a Long Term Health Care provision through the Joint Industry Board of Local 3, 401k investment options, general cost-saving methods for the prescription plan, an adjustment for pension eligibility and health reimbursement, a consideration for members who entered Local 3 prior to their 20th birthday, a decrease in the reduction factor in the pension, Transit Check, and the considered merger with Local 3 North.
After each member who wanted to address the dais and membership with their proposals, the Business Manager responded with comprehensive remarks on the condition of each plan, with how the potential of specific adjustments could positively or negatively affect work opportunity for members including our relationship with contractors and developers within the jurisdiction of Local 3. In his closing remarks Business Manager Erikson expressed his appreciation to the members who were able to fit in an extra night away from their families to participate for the benefit of all Local 3 members and finally reminded everyone that the officers and Negotiation Committee will take the best interests of all members of Local 3 into deliberations.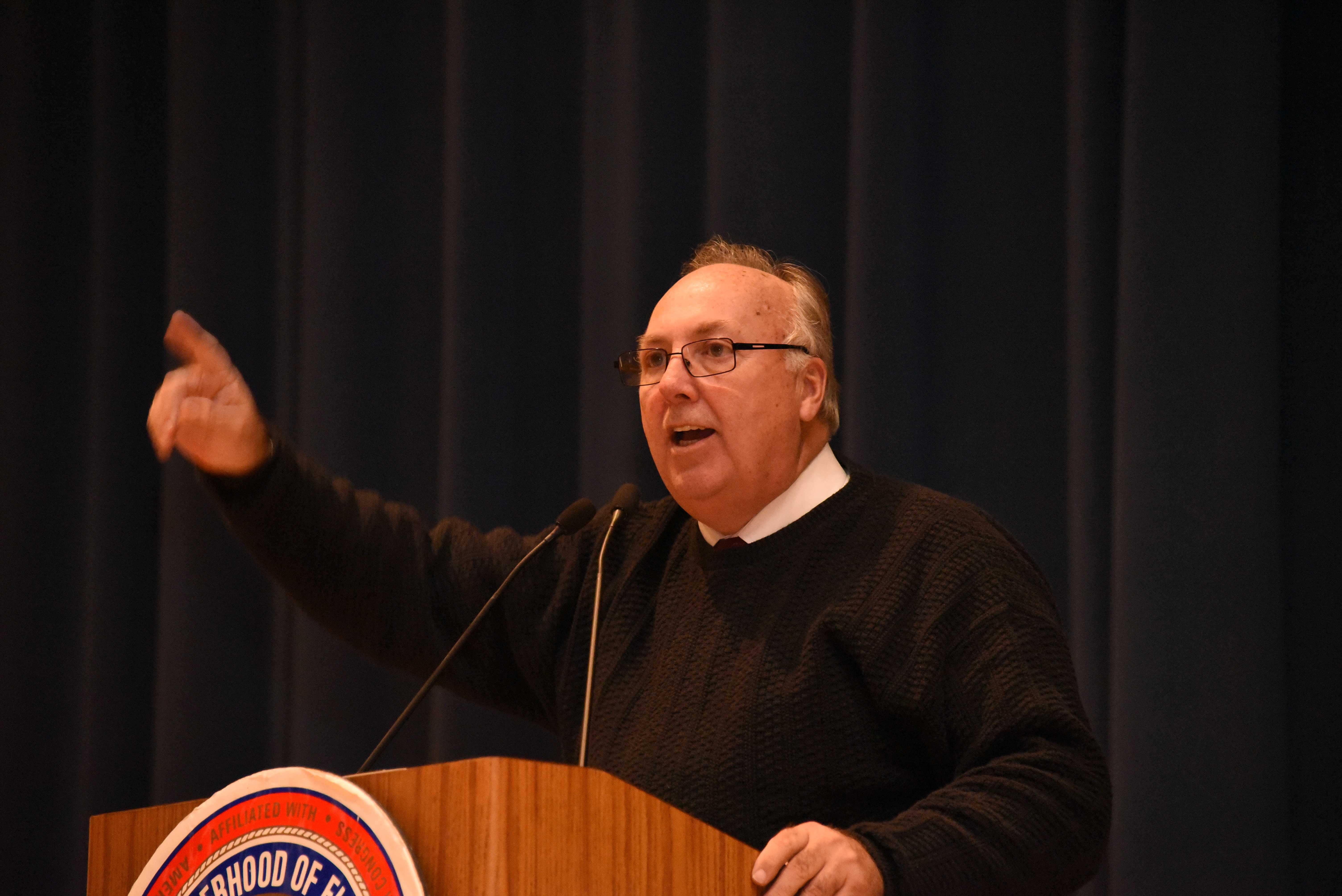 Business Manager Erikson responds to a question.