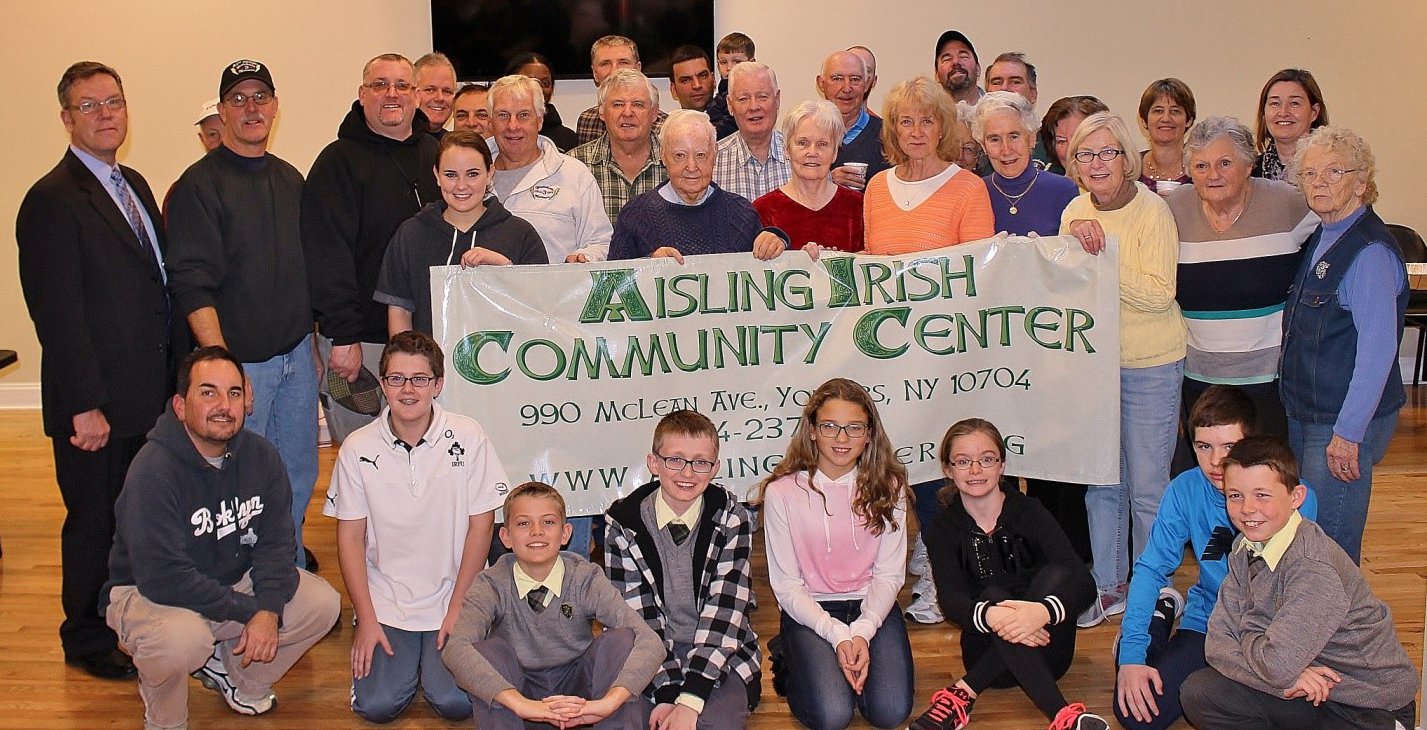 Local 3 Feeds Those in Need at Annual Food Drive for Thanksgiving
The Westchester Mechanics Association and the Bronx Acorn Electrical Club held their annual food drive Monday, November 23, 2015.åÊ Members asked those on their jobsites and in their community to donate food which will be prepared the Monday before Thanksgiving for those who are in need.åÊ The food is collected and is prepared at the Asling Irish Community Center located at 990 McLean Avenue in Yonkers, NY.åÊ
Many years ago members of both clubs saw what the Asling Irish Community Center was doing for those in need and asked if they could be a part of it.åÊ Over the years members of Local 3 have gotten together, even bringing their children to experience the gift of giving.åÊ The food donated includes cooked turkey and hams, sliced pineapple, cranberry sauce, sweet potatoes, mashed potatoes, mixed vegetables, stuffing, gravy, bread and butter.åÊ All items are cooked, prepared and placed in individual containers.
All containers are marked and packed into crates to be delivered to three locations. The three locations in NYC include 5th Avenue, Penn Station, and Chelsea.åÊ Over 340 platters were prepared this night.åÊ Any extra meals prepared, calls were made to provide for those in the community.åÊ The Aisling Executive Director Orla Kelleher, Event Coordinator Theresa McLaughlin, Sr. Christine, Ruth Cunnanne, and Rosemary Vassallo oversee the entire event and give countless hours each week to provide for those who need their help.
Those also in attendance include WMA President Dennis McSpedon Jr., Business Representative Ken Forsberg, retired business representative Mike O'Neil, past President Sword of Light Colin Smith, past President Bronx Acorn Mike McMahon, Steve Korin, and Tanya Cunningham.åÊ Anyone looking to help with food drives throughout the year can contact the Aisling Irish Community Center at www.aislingcenter.org.åÊ Anyone looking to help out we will see you all next year.