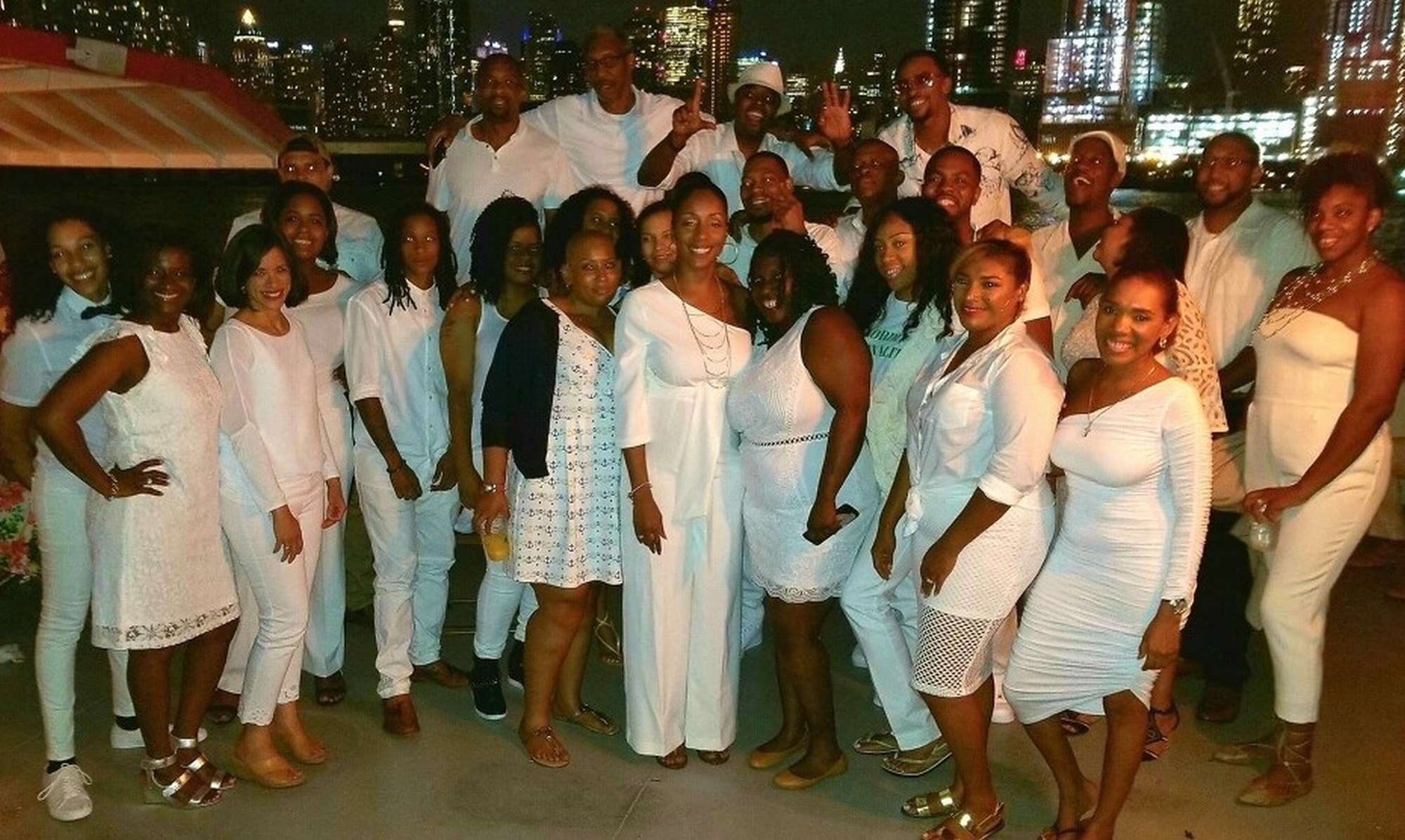 Local 3 brothers and sisters who attended the 42nd Annual NAACP boat ride.
On August 11, 2017, Business Representative Rick Rollins, Lewis H. Latimer President Eric Rollins, "A" Apprentice Advisory Committee Chairwoman Caleen Davis and over 30 members of Local 3, IBEW attended the New York Branch NAACP's 42nd Annual Boat Ride in Manhattan at Pier 83. There were over 500 people from various New York unions in attendance.
The evening was about bringing sister union members together for some entertainment, fun and refreshments. President Anthony Harmon of the New York Branch NAACP took the time to welcome everyone and stated that the New York Branch NAACP does not support the NYS Constitutional Convention. President Harmon asked everyone to vote "VOTE NO CON CON" on November 7, 2017!