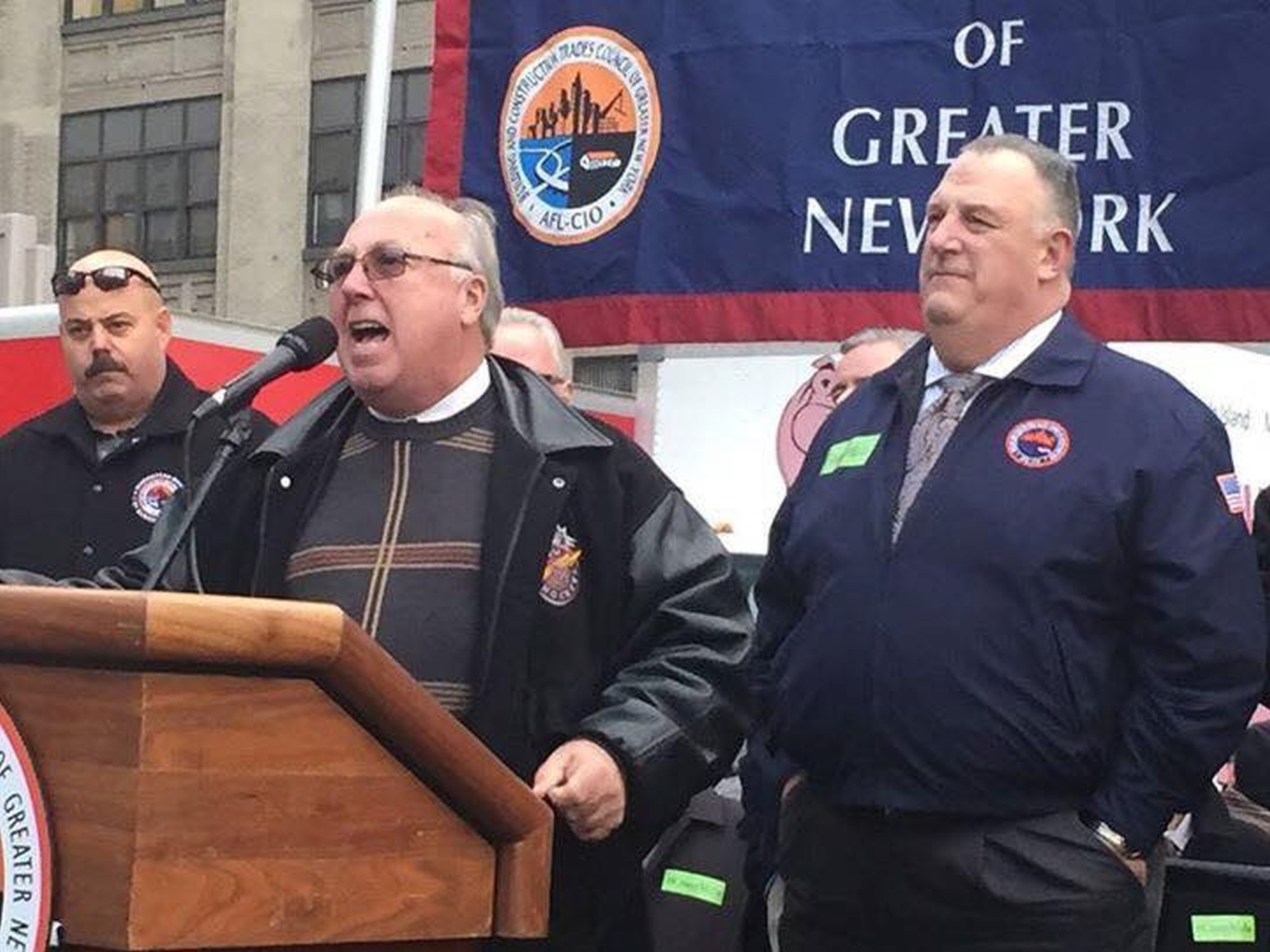 Business Manager Christopher Erikson addresses the crowd at Hudson Yards. Also pictured is Building and Construction Trades Council President Gary LaBarbera (r).
Can we count you in? Can we count you in? New York City Building and Construction Trades President Gary LaBarbera screamed the question over and over to a crowd of a few thousand union members who gathered on a cold Tuesday afternoon November 14th at 10th Avenue and 34th street for an all-trades rally against greedy developer Related Companies forcing the open shop construction model on the second phase of the Hudson Yards project. 50 and 55 Hudson Yards were the first buildings outside of the PLA to go open shop which means one or all of the trades on the job were a nonunion workforce. The first Building Trades rally was held based off the momentum of growing weekly demonstrations held by all trades rank and file members outside the job site before work.
Business Manager Christopher Erikson, who along with the Laborers has had the most trouble with the open shop model with Related pushing the use of Top Shelf Electric on their projects, started off by thanking the rank and file crowd of the New York labor movement for their support in the continued fight between Spectrum and 1,800 Local 3 members out on strike for over eight months. "We're in a fight to keep pension and benefits from a company where the CEO made 98 million dollars last year. It's a disgrace! And the fight continues here at Hudson Yards, it's like a cancer in this city." Erikson said, "They want to divide us. They want to lower our standards. Related will underestimate the strength of the New York building trades. Local 3 is in! Can we count you in?"
The answer screamed back was "Count me in" sending a message to real estate developers in New York that the building trades will stick together and are not going to let Related get rich off the backs of workers making $20 an hour and will stand strong with their brothers and sisters to make sure that all workers on the site have proper safety training and are earning a true living union wage. This is sure to be one of many future rallies at this site that all should work to attend to protect the union standard in New York City.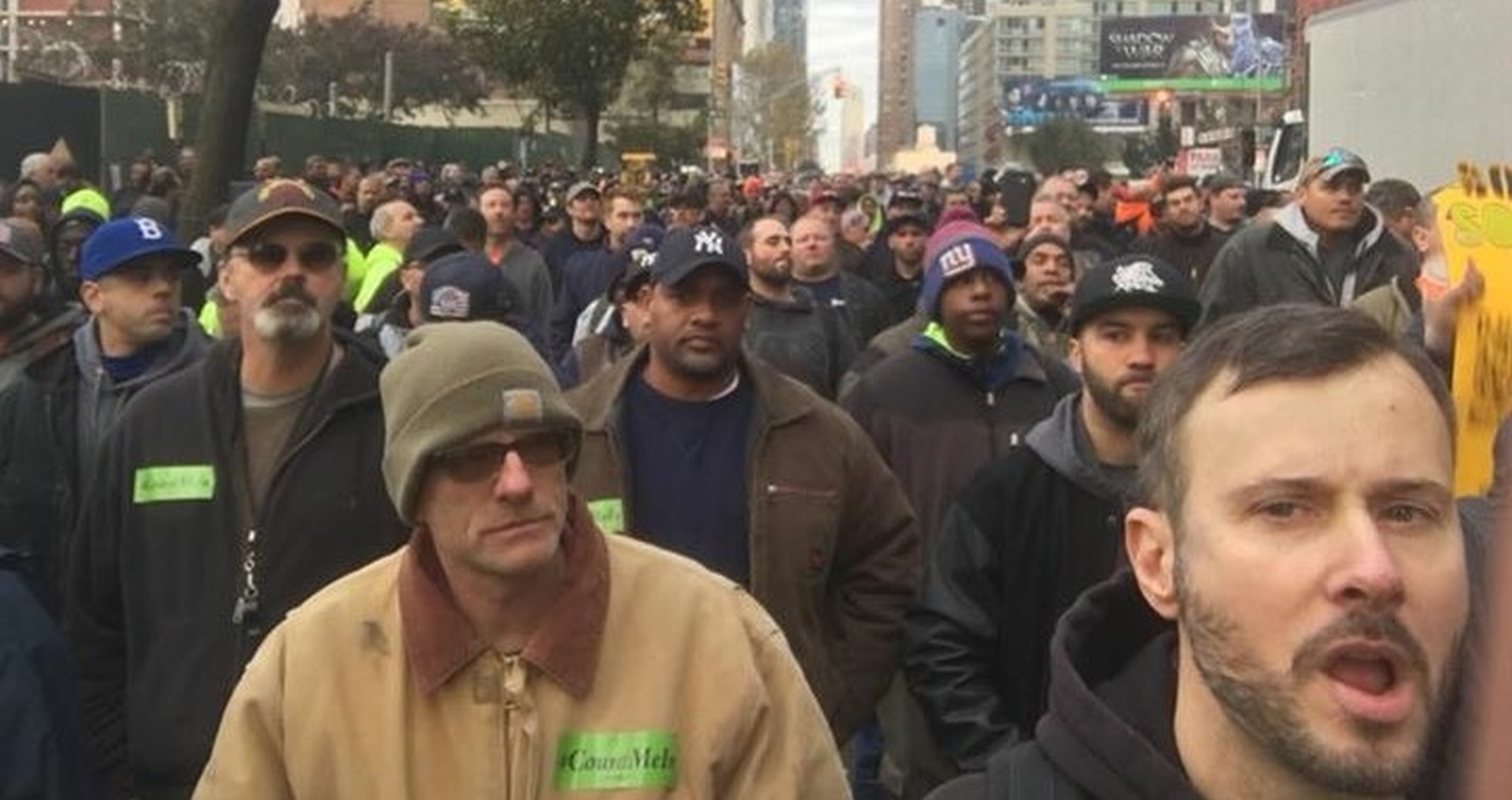 Members of New York's Building Trades Unions pictured at the Hudson Yards rally opposing Open Shop jobs.