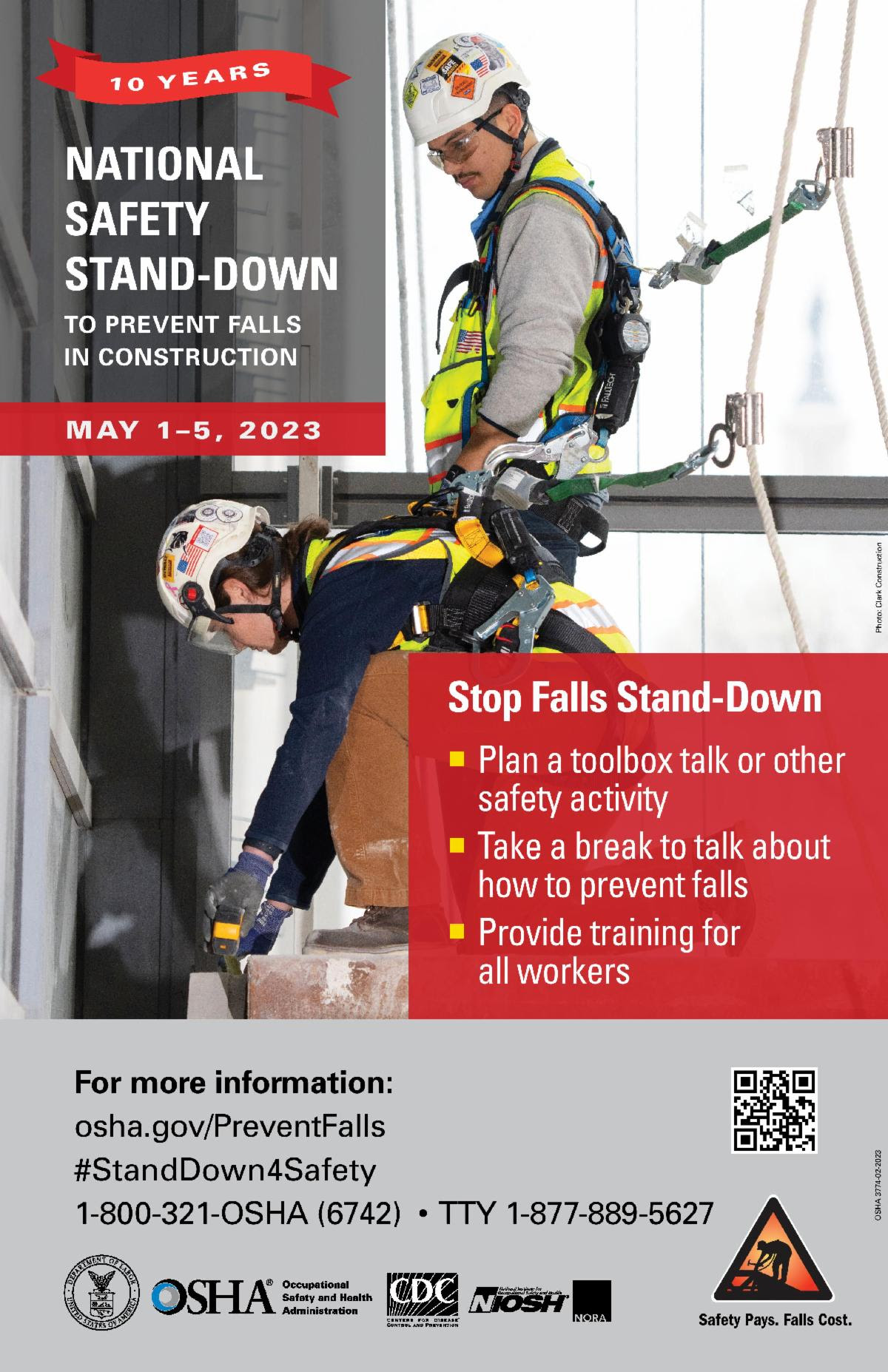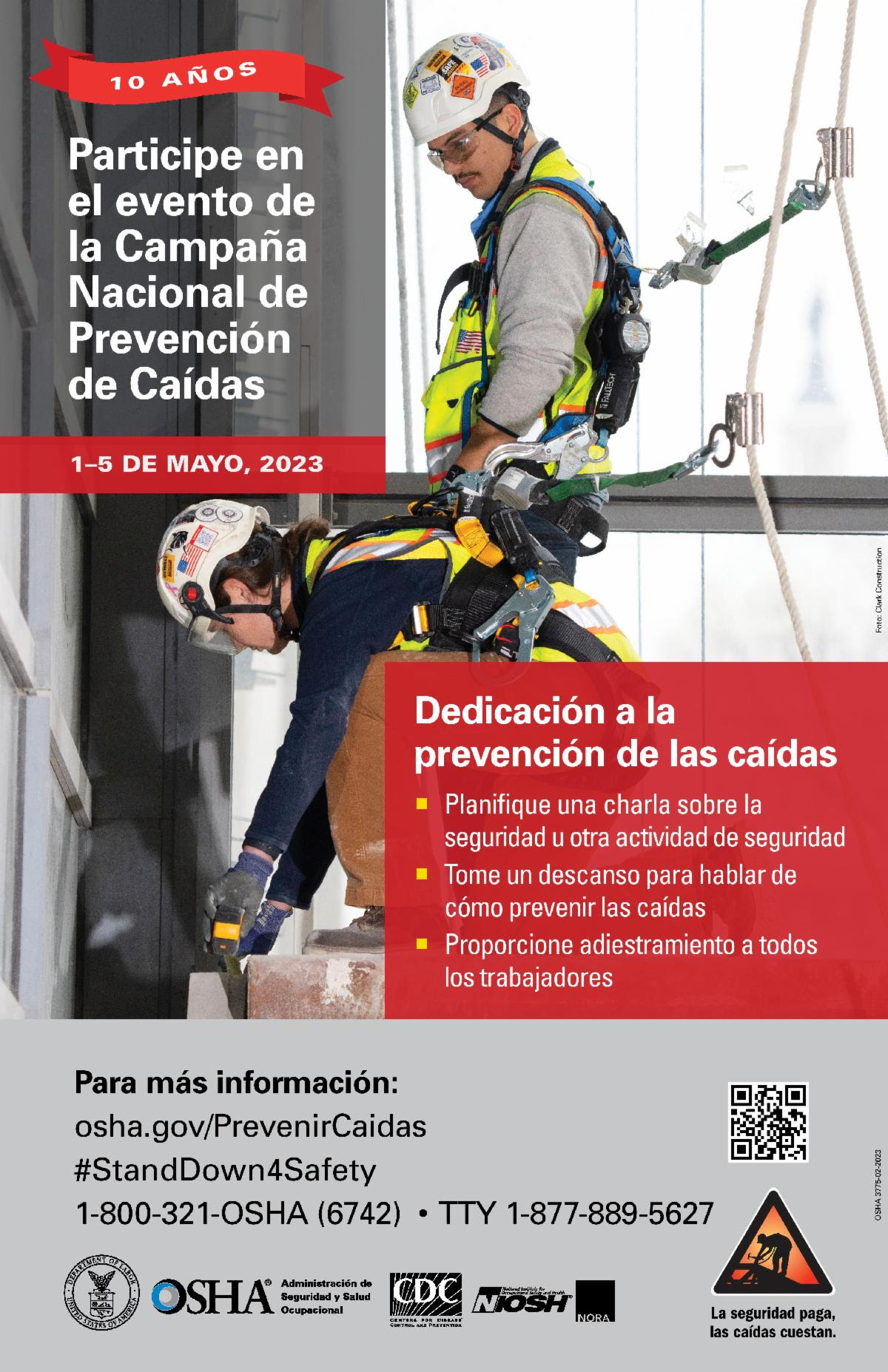 The National Safety Stand-Down (May 1-5, 2023) raises fall hazard awareness across the country in an effort to stop fall fatalities and injuries. Fatalities caused by falls from elevation continue to be a leading cause of death for construction employees, accounting for 378 of the 986 construction fatalities recorded in 2021 (BLS data). Further research shows that as much as 80 percent or more occurred on non-union sites.
Any workplace can hold a stand-down by taking a break to focus on fall hazards and reinforcing the importance of fall prevention. Workplaces not exposed to falls can use this opportunity to have a conversation about other job hazards they face, protective methods, and the company's safety policies and goals. It can also be an opportunity for workers to raise their voices about potential falls and other job hazards they experience.
For more, see Suggestions to Prepare for a Successful Stand-Down and Highlights from the Past Stand-Downs. OSHA also hosts an Events page with events that are free and open to the public. Remember to share your own Stand-Down story on social media using the hashtag #StandDown4Safety.