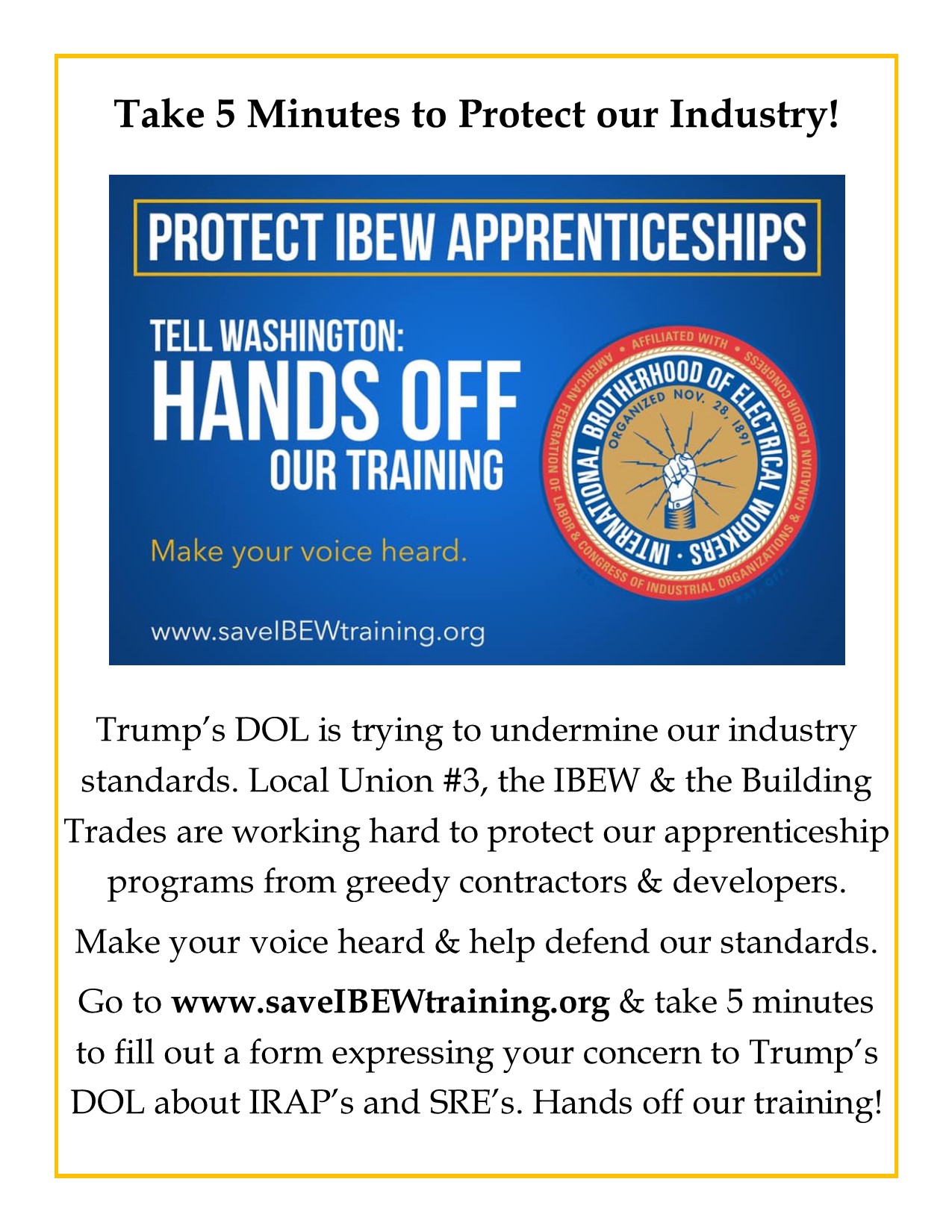 Trump's DOL is trying to undermine our industry standards. Local Union #3, the IBEW & the Building Trades are working hard to protect our apprenticeship programs from greedy contractors & developers.
Building trades unions and our contractor partners spend millions of dollars every year creating the best-trained workforce in the world. Our programs train 75% of all construction apprentices in the U.S. IBEW members complete projects in a safe, efficient manner, using craftsmanship learned through our DOL registered training programs.
Make your voice heard & help defend our standards.
Go to www.saveIBEWtraining.org & take 5 minutes to fill out a form expressing your concern to Trump's DOL about IRAP's and SRE's. Hands off our training!