International Presdient
Ed Hill


Grand Marshall
Business Manager
Christopher Erikson

Hon. Senator
Tom Harkin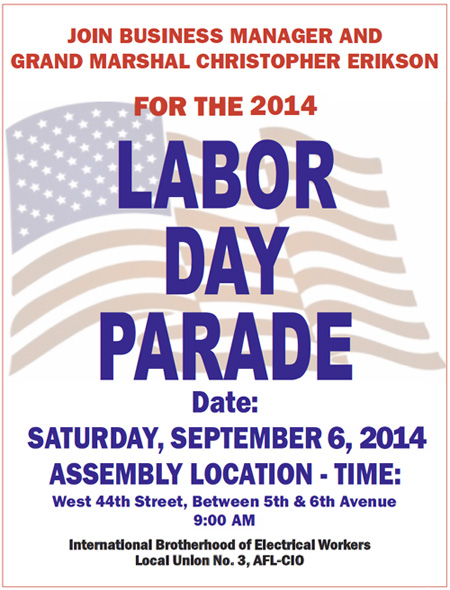 IBEW President Ed Hill and The Honorable Senator Tom Harkin from Iowa will be joining our Business Manager and Grand Marshall Christopher Erikson to march up Fifth Avenue in the 2014 Labor Day Parade. Senator Harkin is currently serving his final term in the Senate since he announced his intention to retire after completing his fifth term in 2015. He has been a lifelong advocate for working men and women we are happy to have him honor us with his presence. Thank you Senator Tom Harkin!
About Hon. Senator Tom Harkin:

HARKIN, Thomas Richard (Tom), a Senator and a Representative from Iowa; born in Cumming, Warren County, Iowa, November 19, 1939; attended public schools; graduated, Iowa State University, Ames 1962; graduated, Catholic University of America Law School, Washington, D.C. 1972; admitted to the Iowa bar in 1972 and commenced practice in Des Moines; served in United States Navy 1962-1967, and Naval reserve 1968-1974; attorney for Polk County, Iowa, Legal Aid Society 1973; member, board of directors, Iowa Consumers League; elected in 1974 as a Democrat to the Ninety-fourth Congress; reelected to the four succeeding Congresses (January 3, 1975-January 3, 1985); was elected as a Democrat to the United States Senate in 1984; reelected in 1990, 1996, 2002, and again in 2008 for the term ending January 3, 2015; chair, Committee on Agriculture, Nutrition, and Forestry (One Hundred Seventh Congress [January 3-20, 2001; June 6, 2001-January 3, 2003], One Hundred Tenth Congress, and One Hundred Eleventh Congress [January 3, 2009-September 9, 2009]), Committee on Health, Education, Labor, and Pensions (One Hundred Eleventh [September 9, 2009-January 3, 2011] to One Hundred Thirteenth Congresses).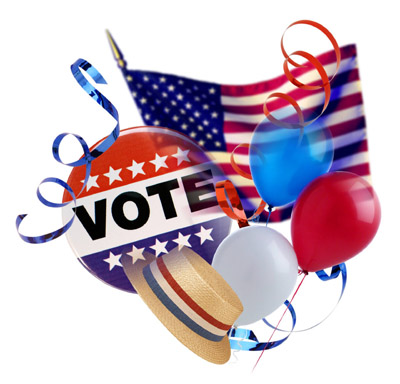 The following are important dates in the upcoming election:
Last day to register (for primary): Post marked by Friday, August 15, 2014
Must be received at Board of Elections by Wednesday 8/20/14
______________________________________________
Primary Election: Tuesday, September 9, 2014
______________________________________________
Last day to register (General): Post marked by Friday, October 10, 2014
Must be received at Board of Elections by Received by Wednesday, October 15, 2014
______________________________________________
General Election: Tuesday, November 4, 2014
It is imperative that we make our voice heard to the new leaders of our great city.
Let's get out there and vote!
Together we can make a difference.
We need your support to help elect leaders of our great state who will be willing to fight for the needs of working men and women and especially for the members of Local 3, IBEW.

Please register yourself and all eligible family members.
You can register to vote online if you have a valid NYS Driver's license or Non-Driver's ID, you may register online at http://dmv.ny.gov/more-info/electronic-voter-registration-application.
If you need further assistance on where to vote please call the Board of Elections at (1 866 VOTE NYC) or visit their website
The General Membership at its April 10, 2014 meeting elected the incumbent officers by acclamation.
Below is the audio of Business Manager Erikson's acceptance speech from the General Membership Meeting of May 8, 2014.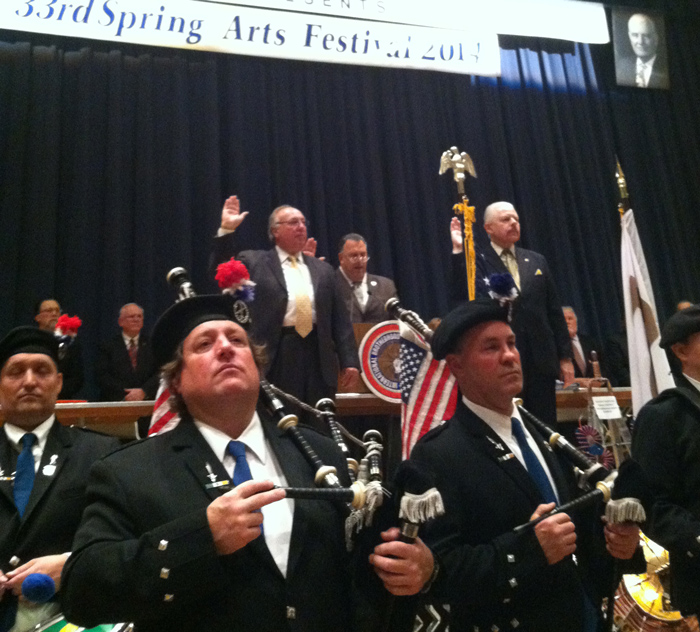 Christopher Erikson, Business Manager Thanks Gary LaBarbera, President of the Building and Construction Trades of Greater New York for swearing him into his latest term as Business Manager
Christopher Erikson, Business Manager acceptance speech
On behalf of the Officers and Representatives of
Local 3, welcome to our official website!

"In unity there is strength"
May God bless our members in the Armed Forces, America
and Local 3.
Christopher Erikson,
Business Manager
Local 3, IBEW

Keep an eye out on various jobsites around the city for Local Union No. 3 IBEW's new banner showing "The Right Choice" has been made when a job goes union. Everyone will know the job will have the most highly trained and best skilled electricians in the world!

Local Union No. 3 IBEW is always the right choice!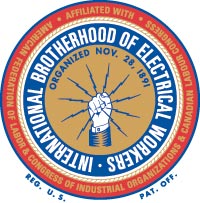 Local #3 member's only section is now active.
Login procedures have been mailed to the membership.
If you need the username and password you can
CLICK HERE TO REQUEST LOGIN CREDENTIALS
Alternatively, have your union card number ready, and call
718-591-4000 ext 595, your login credentials will be remailed to you.

Please Note: The Joint Industry Board administers the OSHA 10 class and their website is:
www.jibei.org
<< Sign in is located on left sidebar - under Member Login
The General Membership meeting will be held at the


Electrical Industry Center Auditorium
158-11 Harry Van Arsdale Jr. Avenue
Flushing, NY 11365
Thursday, July 10, 2014 at 5:00PM
Please mark your calendar!

The Joint Industry Board of the Electrical Industry adminsters benefits for the members of Local Union #3, IBEW.
If you are looking for forms or information on your 401k, Medical, Pension, Dental and other benefits available to Local #3 members then click here to go to the Joint Industry Board official website: